Welcome to formentera.de
Experience & enjoy Formentera! Find and book the best offers for hotels, guest houses, bungalows, holiday houses and apartments here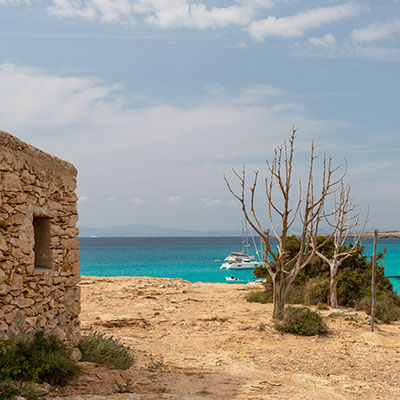 "Hola, Formentera, here we are again!"….
…is very often heard when guests arrive on the island. This is not astonishing since "Bathing Paradise", "Eldorado of Ease", "Land of Holiday Dreams", and "Picture-book Beaches" are only a few of the descriptions that can be heard when talking about this Mediterranean island. Actually, there is no other destination we book on so many regular guests seeking and finding recreation there - sometimes several times a year. The island's pleasant and manageable size lends Formentera its particular flair and idyllic character.
<link en general formentera2.html über>More information
Give us a call.
SERVICE HOTLINE
+49 (0)211 - 312041


Or send us an email: